One of the reasons why WordPress powers such a large number of sites on the Internet is due to its ability to serve a wide variety of needs. You can configure it to be a social network, a file hosting site, and even a forum. There are many PHP based forums available on the Internet. vBulletin is one great example. But WordPress comes with a unique set of advantages. To start with, most administrators already have experience on the platform. The documentation is superb and its flexibility and list of themes put it over the top of most others in terms of customization. In addition, it makes it easy to integrate a forum with any other type of content like a blog or a news network. There are many different types of forum plug-ins with some catering to a traditional subject/thread format, and others revolving around a question-and-answer style setup. Let's take a look at one example from each of these categories.
bbPress – Forum Plugin
Automattic has been very active in developing and maintaining auxiliary software to complement WordPress. For example, it maintains the plug-in called Jetpack which is a multi-utility add-on allowing administrators to greatly expand the scope of their site. Similarly, they have developed bbPress which is a forum plug-in. If you have visited WordPress.org, you know that Automattic maintains a huge community based site themselves. This runs on bbPress and you can incorporate the same power into your own blog.
Once you have downloaded and installed the plug-in, creating a new forum is as easy as writing a new post. Simply click the "Create New Forum" link on the left-hand side of the administration dashboard, give it a title and description, and save it as shown below.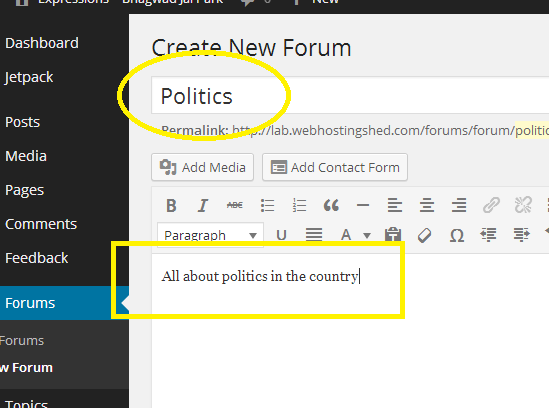 Once the forum is created, anyone with the requisite permissions can simply add a new post. It can be a regular thread or a sticky which remains at the top permanently.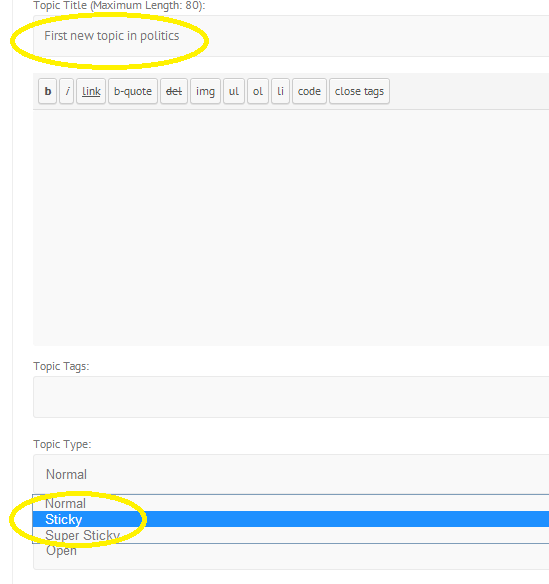 When you're done, you can see how it looks in the screenshot below.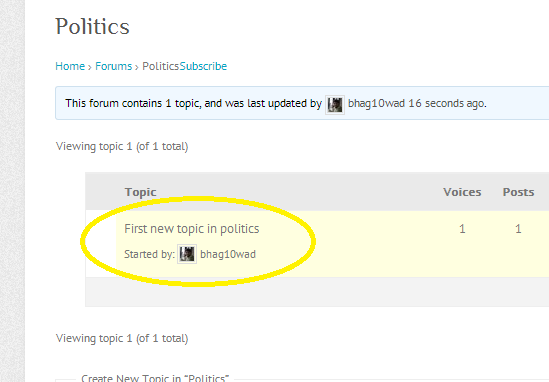 There are a huge number of settings and customizations you can apply to make the forum integrate with your theme and make it look exactly the way you want. You have detailed control over the URLs used, the tags in each post, the order in which you want to posts to be displayed, how many levels deep replies should go etc. All in all, bbPress is probably the most comprehensive as well as the most popular forum plug-in used for WordPress.
DW Question & Answer – Forum Plugin
Sometimes you want your forum type websites to be a little more specific in the form of questions and responses. Maybe yours is a support site providing help for a certain niche. Or a StackExchange type of portal where anyone can get help from the community. This requires a different set of features – the ability to "star" responses, mark questions as "answered", vote them up or down and so on and so forth. For this use case scenario, one excellent plug-in that has received a huge number of favorable reviews is DW Question & Answer. I like it for its attractive interface as well as its detailed support for user notifications.
As soon as you activate the plug-in, it automatically creates two new pages – one to ask a question, and the other to list them.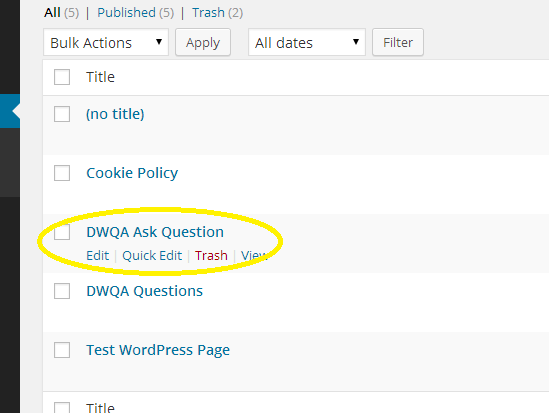 If you have permalinks enabled on your WordPress site (and who doesn't), there is one step you need to take in order to ensure that DW Question & Answer works properly. It seems to be some kind of bug, and I was only able to figure it out after going through the documentation. In the DW Question & Answer settings screen, scroll all the way down to the bottom till you see the section titled "Permalink Settings". Over here, make sure that the prefilled URL slugs are ok and click "Save Changes" as shown below: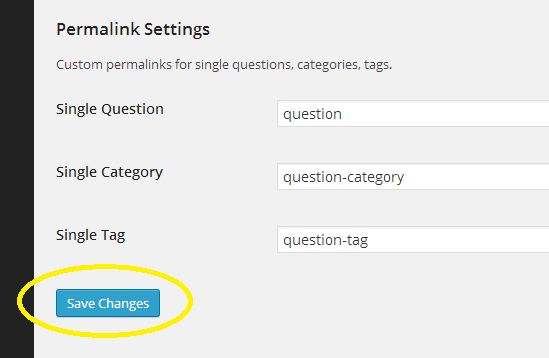 If you omit this step, you will receive a 404 Page Not Found error when you create a new question. So don't forget!
From here, asking a new question is dead easy. The page to do so has already been created and if you have the requisite permissions, it'll be automatically enabled as shown below.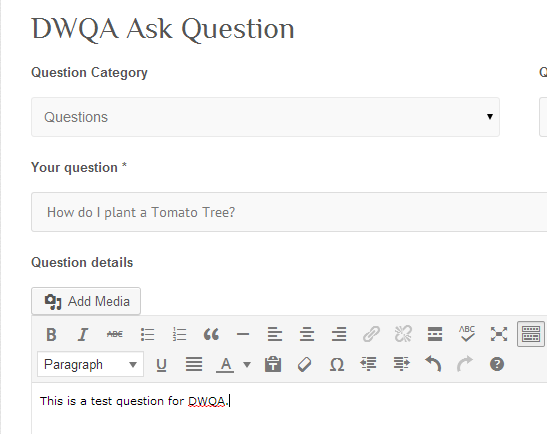 Depending on your notification settings, you will then receive a nicely formatted e-mail informing you of a new question.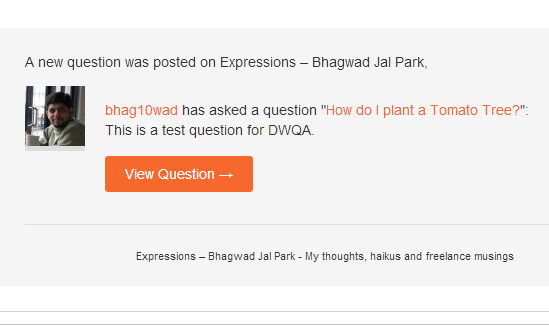 Click the notification link and you will see that answering it is equally straightforward.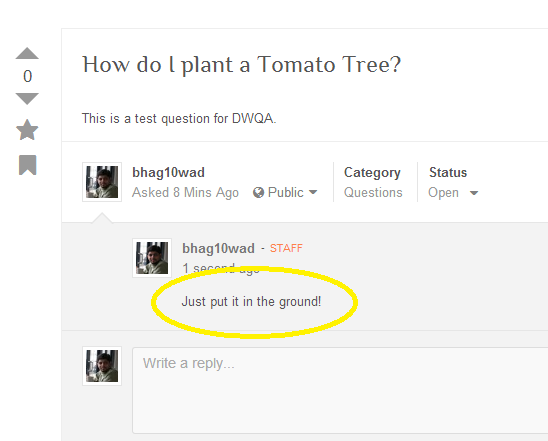 As mentioned earlier, you have a lot of control over various aspects of DW Question & Answer. You need to spend some time going over each option and configuring it so that it perfectly suits your website.
bbPress and DW Question & Answer together create a comprehensive suite of forum style functionalities that are more than enough to satisfy even the most demanding webmaster. With top-quality add-ons like this, it's hardly surprising that WordPress has become the de facto CMS of choice the world over.