It can happen, that web cameras, especially those integrated into notebooks or laptops, to display the image upside down.
If the webcam worked properly before, try to access the camera settings from your webcam utility. You should check if Mirror Vertical or Flip Vertical options are properly configured.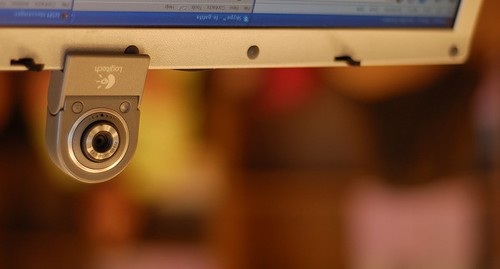 If the problem occurs only in Yahoo Messenger:
– open Yahoo Messenger and start your webcam
– Go to File -> Preferences -> Camera Settings, click the Advanced tab
– check the Vertical Mirror option, apply the new settings and click OK
Webcam image can be displayed upside down when you are using a wrong driver or the manufacturer has mounted the camera upside down. Upside down mounted camera is a common issue for notebooks like Asus K50E and Asus K50C.
In this case, it is recommended to install the latest driver version from the manufacturer's website. Asus K50C notebook will also require a forced driver installation, see Force a manual driver install in Windows.
You can also use Mirror Vertical or Flip Vertical options when you use an external webcam, which is positioned backwards.